Yoko Ono, the most enigmatic of art stars, was once called by her "Beatle" husband John Lennon the "most famous unknown artist." And yet her diverse oeuvre as a poet, artist and composer span at once generations, media and cultural divides. A recent survey exhibition of Ono's lifetime career as a cultural producer, entitled "Yes," brings Ono's contributions to twentieth century art to the fore. Ono's art is one which occupies a space between fringe and rock, avant-gardism and celebrity, Japan and globalisation, feminism and politics.
Ono, as artist and persona, has over the years transgressed fixed notions of the "centre" and "margin." An active member of the Fluxus group in New York and Japan in the early 1960s, she produced works addressing concepts of the specific (culture, gender, race) as well as the general (peace, freedom, respect) in art. The New York Fluxus group, led by George Maciunas, mainly functioned in opposition to art institutions and the commodification of the art object. Advocating "non-art" or "anti-art" — an art produced in the moment — the members constituted a politicized critique of art and a questioning of the role of the artist as defined by popular Modernist tenets of the times. Although a "regular" participant in the Fluxus group, Ono's involvement also hinged on America's newly discovered fascination with Eastern philosophy. At the time, Japan was also influenced by American culture through contacts established with American soldiers during the Second World War. This fortuitous reciprocity was further encouraged by Ono's invitation to the Fluxus group to participate in a series of events and performances, in Japan, mostly centered around music and involving such avant-garde artists as John Cage and La Monte Young. Ono's own work of this time was, however, more concerned with philosophical changes centered upon the self rather than towards a critique of cultural models of the time. Alexandra Munroe notes that "Ono's art is directed at transformation, a faith in the mind's power to realize good through the act of visualization" (YES YOKO ONO, 2000, p. 12). Many of Ono's works from this period break down the barriers between art and lire. For example, Morning Piece performed in Japan (1964) and New York (1965), sees the artist selling shards of glass tagged with the dates of mornings to come thus imbuing the everyday with rituals and the "consciousness of art" (YES YOKO ONO, 2000, p. 12). Her spiritually imbued form of conceptualism rooted in Ono's childhood experiences of war torn Japan can be said to have appeal to the art community as well as the soul-searching collective imagination of 1960s in both countries.
The influence of Zen and Buddhism can also be noted in Ono's use of language. Her use of poetry as featured in her instructional works (some visual art, other performance-based) series exploits the visual and conceptual limits of language in art. In her 1964-71 anthology Grapefruit, Ono presents a series of "works by licence" which are to be produced by the audience's visualization of the completed piece. Reading as "haiku" or Noh poems, works such as Painting to Let the Evening Light Go Through from her "Instructions for Paintings" series (1961/66) direct the viewer to hang a bottle behind a canvas (Plexiglas) "where the west light comes in. The painting will exist when the bottle creates a shadow on the canvas, or it does not have to exist" (Grapefruit, 1970, n.p.). This work is intrinsically tied to the tradition of calligraphy where image and language merge to create art/meaning. David A. Ross aptly describes Ono as a "western conceptualist working out a fully Japanese set of philosophical and aesthetic traditions" (YES YOKO ONO, 2000, p. 56). It is also notable to compare the conceptual art practices of Ono and other Fluxus members with Joseph Kosuth's and Lawrence Weiner's later and significantly commercialized versions of word works.
Ono's feminist involvement was more problematic for the 1960s and 1970S politicized art community to embrace and has largely only been validated after the fact. Ono emerged as an artist at a time when being a woman and Japanese had little place in the modernist art movement. With many of her performances, she occupies a complex cultural/sexual role, one which could be compared to the persona of Yayoi Kusama, the Japanese Surrealist performance artist who was at once exoticized and vilified for her overtly sexual work. Ono's performances predominantly play with the liminality between public/ private and only infer a feminist agenda in the most poetic of manners. Her proto-feminist performances were predominantly influenced by Fluxus activities in America and Japan. Works such as Cut Piece, first presented at Yamaichi Hall in Japan (1964) featured the artist silently inviting the audience to "cut" off her clothes with a large pair of sewing scissors — thus breaking the boundary between public/artist and testing the limits of intimacy bordering on abuse.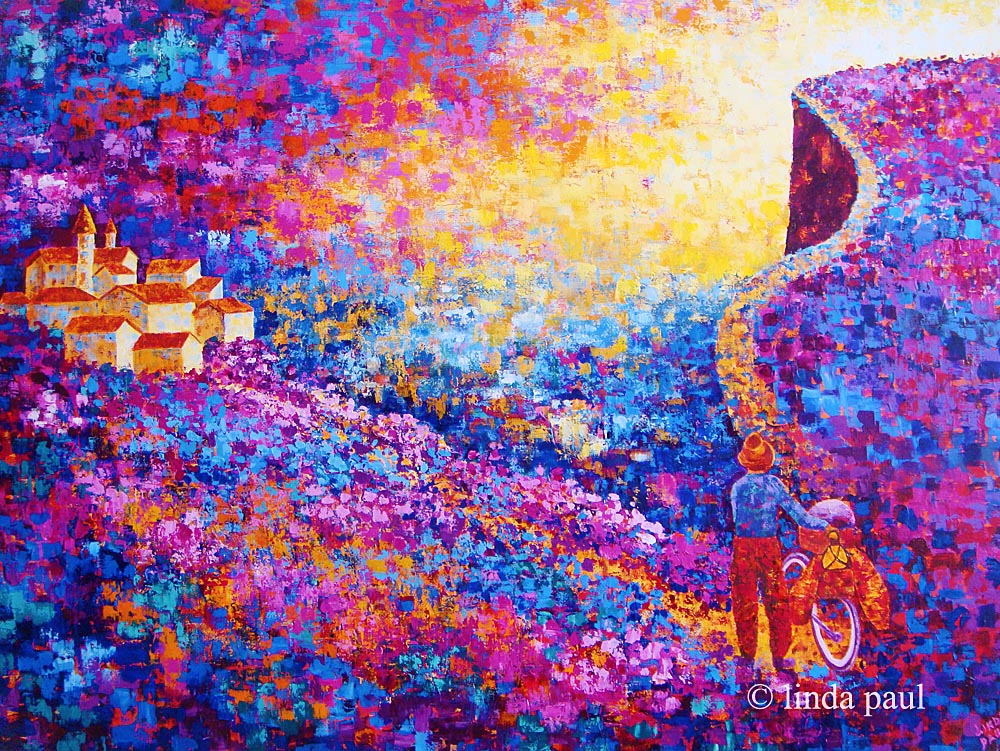 From the start, Ono's art has been articulated around spirituality and boundary-crossing production involving multiple media. Also in the spirit of Fluxus, whose aim was to reach the widest possible audience and whose works were articulated around their possibility for mass-production, Ono's work exploited numerous media such as performance, music, installation, painting and writing. The artist's later works made greater use of herself and her husband as media personalities that could garner world attention. Ono's is an art that explored the political possibilities of art making in both post-W.W.II Japan and post-Vietnam War America all the while exploiting the racially charged romantic union of an Asian and Caucasian. Ono and Lennon collectively produced numerous works such as the much publicized Bed-In for Peace (in Amsterdam and Montreal, 1969) which brought political and performance art tactics to the fore of popular culture. Although a media personality herself, Ono rarely used her own image for these tactics and chose to exploit media's power for disseminating a message. For example her and Lennon's War is Over! billboard (also 1969) opposing the Vietnam War stating that "War is over — if you want it" was featured in numerous languages and countries. Recently, pacifist activist acts bave resurged in light of World Trade Organization Conferences where politics and performance meet in the aims of creating an ideological transformation.
Never one to conform to expectations, Ono has been most visibly active in the field of music as a performer and composer. If one considers music as a melodic poetry in time then we may better situate her music within the broader problematic of her "oeuvre." Ono negotiates the rock/art divide in an unparalleled fashion — comparable and analogous to only John Cage's influence on the visual art process. Working with notions of presence and absence, Ono's approach to sound can be characterized as an exploration in voice and self-expression, or being. In the liner notes for London Jam (the first disk of her retrospective set Onobox) Ono talks about creating "a `New Music,' a fusion of avant-garde-jazz-rock and East and West" (Quoted in Simon Reynolds and Joy Press, The Sex Revolts: Gender, Rebelliort, and Rock'n'Roll, 1995, p. 382). Hers is a voice unhinged having conceptualist ties to post-structuralist feminist writers such as Helene Cixous' concept of "l'ecriture feminine." As a woman, Ono is an inspiration and a precursor to rock girls from Marianne Faithfull and Patti Smith to PJ Harvey today. Iconoclastic and rule-breaking, Ono's artistic legacy cleared a path for many present-day performance-based and multidisciplinary artists. Ono set a precedent for the exploitation of the artist as media persona as articulated by artists like Matthew Barney and his poetic self-transformations and Mariko Mori and her mediation of the cyber-geisha cliche. Pipilotti Rist's recent singing and performance-based videos owe much to Ono for their exploration of the female voice as a subversive gesture in art. It can be seen that the mutidisciplinary and media-exploitive tactics used by Ono are ones which are at the fore of contemporary arts today.